I almost didn't get to work on something crafty last week, as I went home for the Easter break. But, on Saturday night, my mom asked Cris, my cousins, and me to prepare some eggs for the church egg hunt the next morning.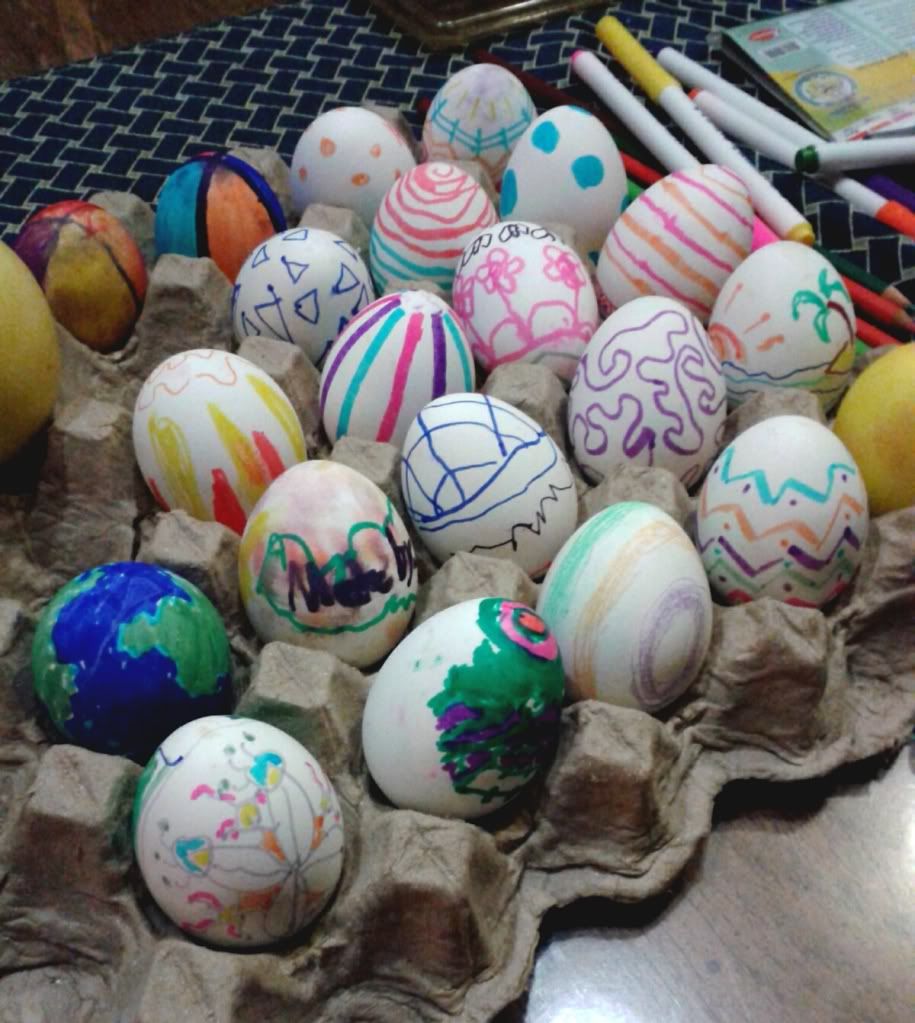 Mine are the island egg, the zigzags-and-dots egg, and the egg with the flower in the bottom left corner of this photo. Cris did the globe and some others (sorry, Cris; the globe's the one I remember best), and my cousins Paolo and Trixi did the rest.
As for this past week, it was April's birthday, so I made another birthday card.