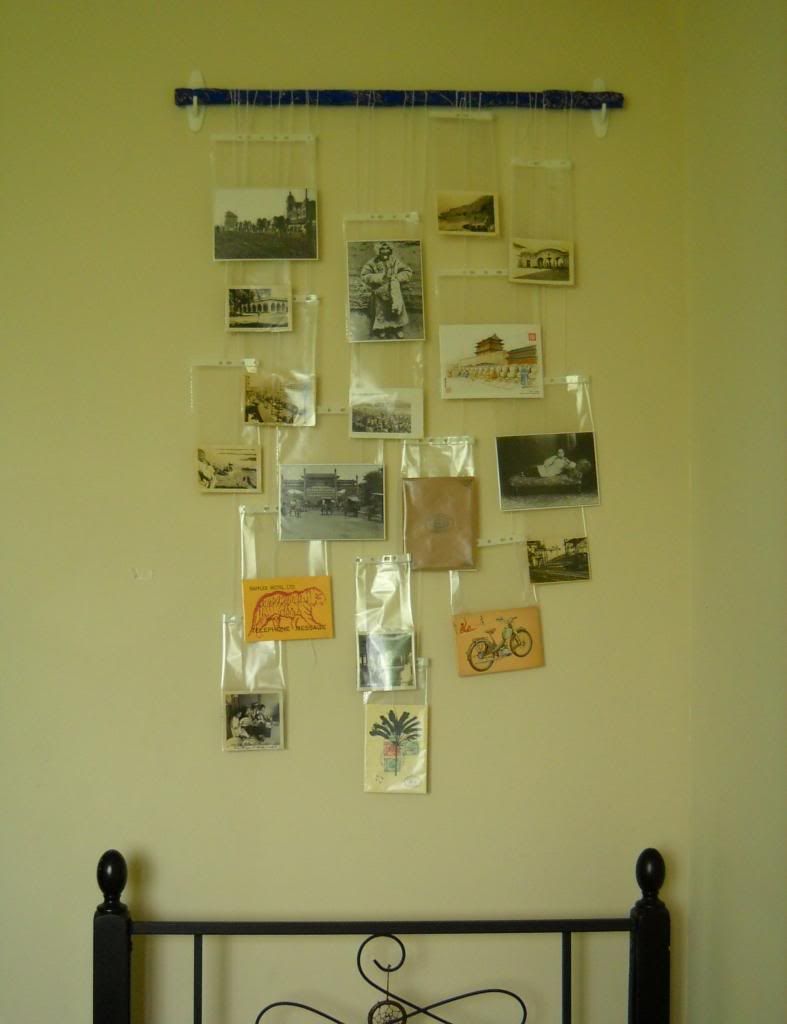 I've collected a bunch of neat postcards and old photos, and I wanted to put them up on my wall somehow.
Featured here are:
four big black-and-white postcards from Beijing
one colored postcard depicting rickshaw drivers, also from Beijing
photos of India and Tokyo by Isagani Campo
a mysterious photo of the Luneta Grandstand
tiger and palm postcards from the Raffles Hotel in Singapore, plus the brown envelope
a postcard depicting the German moped, the NSU Quickly
The bar is part of a defective shower curtain rod that I covered in paper and then painted with blue poster paint.
I'm not entirely happy with how the whole thing turned out, though. I like the sleeves, but I'd like some alternative to the rod and the string.
Till next week, then.