One of my resolutions this year is to make something every week, because I'm not going to get better at crafts unless I make them, and because I haven't completed a 365/52/do-x-things-in-a-year project yet.
In 2009, I had a 365 photography project that abruptly ended when my camera got stolen, and I was supposed to read 50 books last year but only got through about 20. I'd like to renew last year's aspirations of self-improvement by increasing my attempts at creativity as well as discipline; otherwise, I'm going to spend all my free time at home playing Solitaire and letting my clutter pile up.
For the first week (Jan. 1-6), I actually made two things.
I made this letter box with a cutter, a cereal box, and some textured paper, because any attempt at proper storage on my part will make my much neater boyfriend rejoice.
Then, I made a simple Chinese Starbucks magnet by cutting the campaign logo out of the box someone's gift came in, supergluing the logo onto one of those bare magnets, and covering it with dimensional glaze. I'm not actually a Starbucks fan, but I liked the chicken-scratch look of the calligraphy (which literally says, "dream return to Starbucks").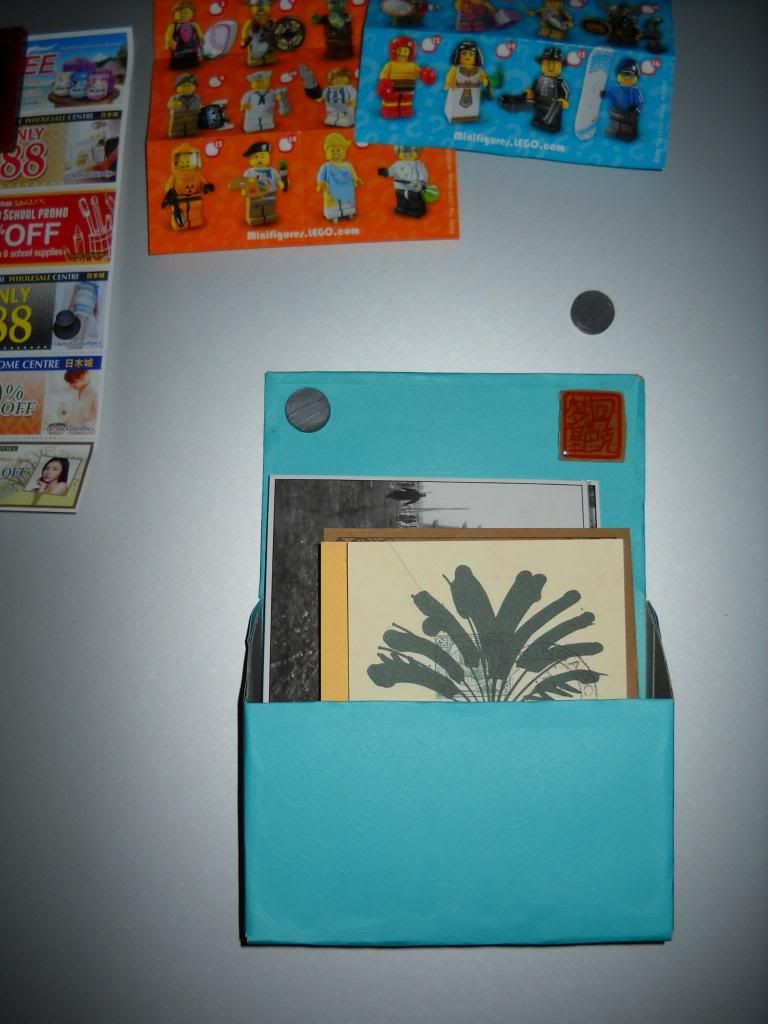 Very messy, but it's a start.
I don't promise to post the crafts every week, but I shouldn't run out of things to make, with all the clutter I've amassed. I also kicked off the year by rearranging my furniture, and now there's a big pile of unsorted junk on the floor. So maybe this project will help make me a tidier person, too.