My weekends have become increasingly interesting since late last year, and the last weekend in particular should go down in my personal history as one of the best ever.
Nothing too spectacular happened, but I had a lot of fun. More importantly, though, I had this overall feeling of satisfaction—
this is what I always thought life in my 20s would feel like.
It's simple yet fantastic. I can't help but feel grateful for all the good that's come so far.
Mostly, I'm writing about the last weekend, boring as it will sound later to some of you, because I kind of can't believe it happened. The colorful weekends of vivacious 20-somethings are the stuff of music videos and Zooey Deschanel starrers*. A musical number with animated birds, plus a girl wearing a vintage dress and playing the guitar, would have been the cliche cherry on top of this past weekend.
I guess that's what comes of having all your ideas of young adult life colored by whatever pop culture gets through the filter of not growing up in a major city.
Here's where the entry gets boring (look, a lampshade!).
On Saturday morning, I went to Mandarin class. My teacher, Shirley Sy, is a firm but fun, motherly type who somehow manages to coach the lagging students while challenging the fast students. At this point, we're all more or less at the same level now. She's also gotten us to learn to read Chinese characters. 真 有 意思! And I thought my geekery was as high as it would get.
After class, I had lunch with
Cris
and
Em
. They were also in Heights but were no longer around when I finally joined the org. By the power of "
Princes of Florence
," the Internet, a recently common Saturday schedule, and Cris's ideas, though, we've gotten to hang out, and it's been fun. I wish we'd become friends earlier.
Then, I went home to Cubao, grabbed my things, and rushed off to San Antonio while muttering prayers for sunshine. I wanted to check out
another Heights acquaintance's work at Art in the Park
, and I wanted to see what biking through central Makati was like.
Here's the route I took. The pink line is the route I took to get to Salcedo Park, and the purple line is the route I took to get home. The green area is just the general area where my grandmother lives (sorry, stalkers).
The pink line's long because of the "No Left Turn" signs along most of Ayala Avenue.
Motorists in Makati are generally more respectful of bikers (and, well, road rules in general). In QC, I can expect to be honked at every few meters or so. In Makati, all afternoon, only three motorists honked at me: two impatient cab drivers and one impatient other driver. The lack of honking actually made me nervous; at least honking was a sign that motorists could see me, right?
I made it to Art in the Park kind of sweaty, padlocked my bike near the playground, and took a look around.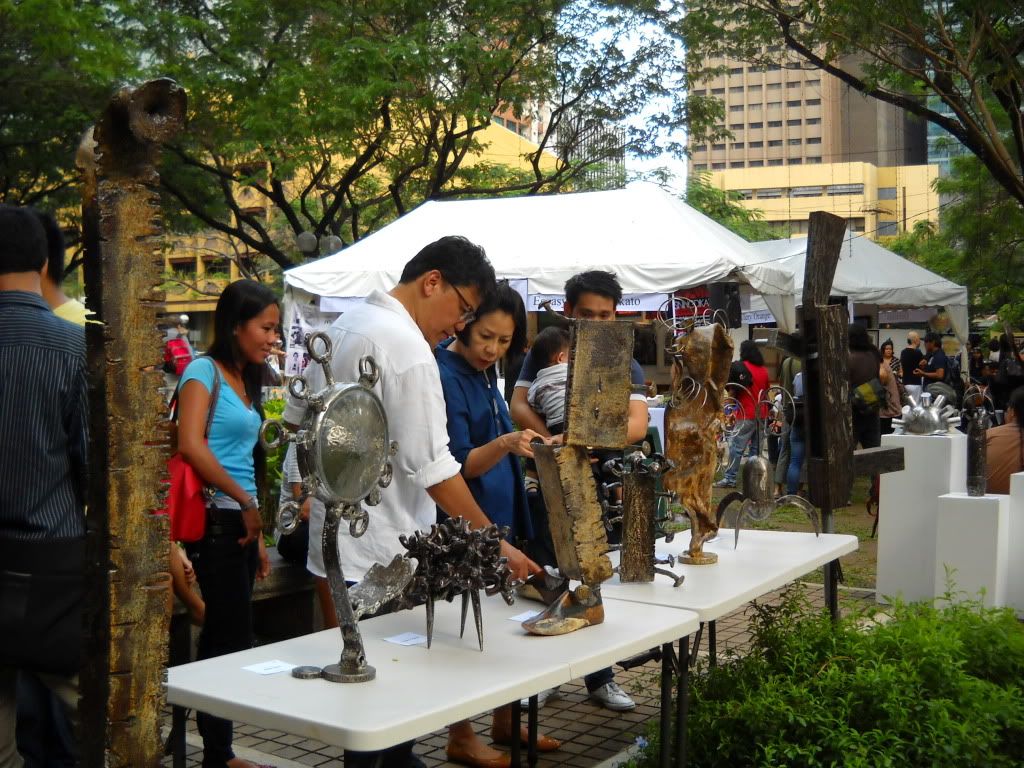 I'll post the rest of the photos on Tumblr and Facebook.
I met more people from Heights and the Internet:
Elie
,
Mary
,
Jamie
,
Petra
, and
Jonathan
(plus Jonathan's friend whose name I've forgotten, sorry. T_T).
I left the park and biked to San Antonio a little disappointed that I didn't find something I wanted (non-metal pendant jewelry). As soon as I got home, though, my brother and I stepped out again, this time for dinner and "Hugo."
I highly recommend this movie to everyone, especially everyone who loves movies and magic. You'll see.
I wanted to read the book first, but it seems to be out of stock everywhere.
On Sunday, we went to church. These past few weeks, the sermons have been about evangelism, so I've felt a little uncomfortable and out-of-place, but otherwise, it was a nice service. The choirs (the church choir and a visiting college choir) were especially affecting that morning.
After that, we had lunch at the Legaspi Market and then headed for the
Logos Hope
, the world's largest floating book fair.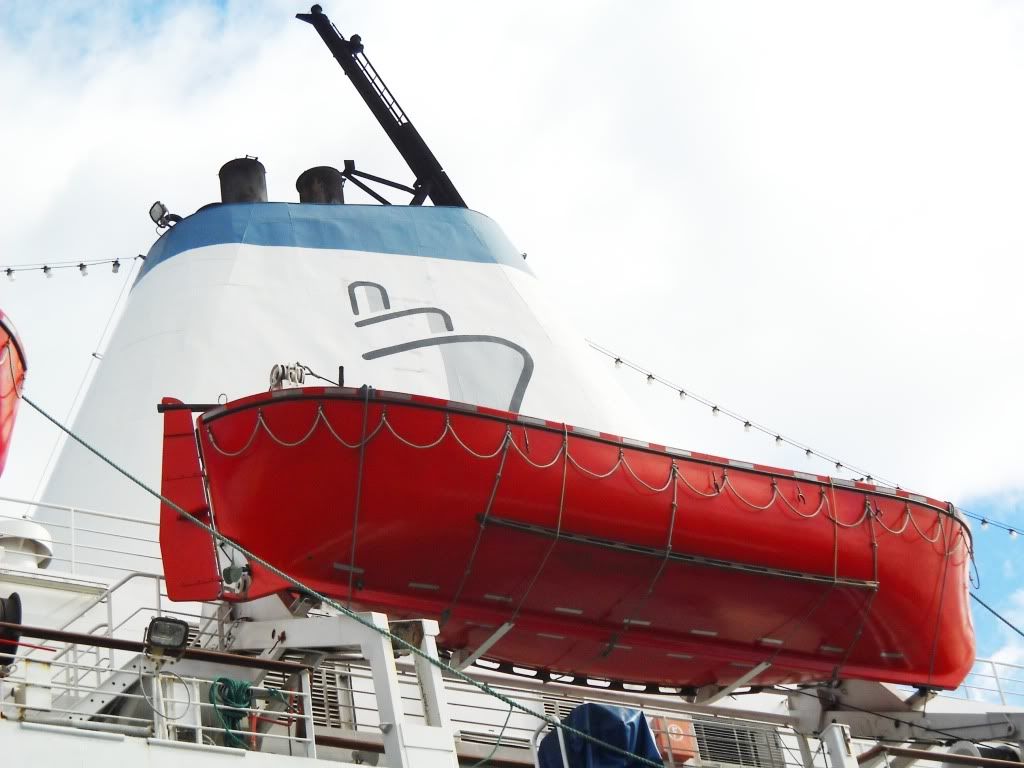 It's about 80% Christian books, so there wasn't a lot I was interested in—I was skeptical even of the books for skeptics. :s
There was a copy of Rob Bell's "Velvet Elvis" for ~P150, a fourth of the price it would sell for in local bookstores, but I didn't pick it up because I didn't really like Mr. Bell's writing style in "Love Wins."
I did manage to find these coffee table books:
"Art Deco: The Golden Age of Graphic Design and Illustration," by Michael Robinson and Rosalind Ormiston. (P400)
[
image source
]
"Essential Surrealists," by Tim Martin. (P200)
[
image source
]
—plus a blank greeting card with an E.H. Shepard illustration, "Edward Bear Bowing," on it.
Chinese class for this coming Saturday was cancelled (我们 星期六 没有 上课), so I'll have even more time to have fun. Maybe I'll head back to Ermita in search of some Bee Cheng Hiang. :D
--
* My friends have been annoyed with Zooey D. since "(500) Days of Summer," but I thought the whole movie was kind of annoying in general. I liked the actress as the big sister in "Almost Famous" and Trillian in "The Hitch-Hiker's Guide to the Galaxy," despite encountering a different Trillian in the books. "New Girl" is sometimes grating, but the supporting cast won me over.